When I returned from Southeast Asia in 1967, there was nothing I wanted more than a new Harley. However, with a young family and no job, it just wasn't in the cards at the time.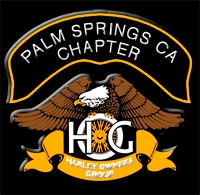 I burned through a string of ersatz choppers and a slew of metric bikes before I finally swung a leg over my first Harley in 2007. It was a black Deuce, and the 40-year wait made that first ride all the sweeter.
So, one bright Saturday morning with very sweaty palms and about 30 other riders I headed off for my very first group ride--to a local casino for lunch. Up Route 74, out of Palm Desert is a 50-mile stretch of California's finest mountain twisties that made my neighborhood route look about as challenging as the Wal-Mart parking lot.
Even riding in the slowest group, I was terrified that I'd drift off the edge on one of the tight turns, or slam into the back of the guy in front of me. By the time we reached the casino, I felt a little like I did when I stepped off that US Air Force airplane from Southeast Asia--drained, but with a real sense of accomplishment. It wasn't until after lunch, when I started the bike and began to roll that my mood quickly changed to despair.
"You got a flat tire," one of the HOGs yelled as I snaked and wobbled through the parking lot. And, sure enough, that skinny Deuce front bicycle tire had picked up a nail.
"I ain't had had a flat tire in 34 years of ridin'" one of the veteran HOG riders said. A bad omen, I thought--and after a 40-year wait, to boot.
Two good friends waited with me for a flatbed tow to El Cajon Harley Davidson, as I chewed my nails and worried about how I'd get home.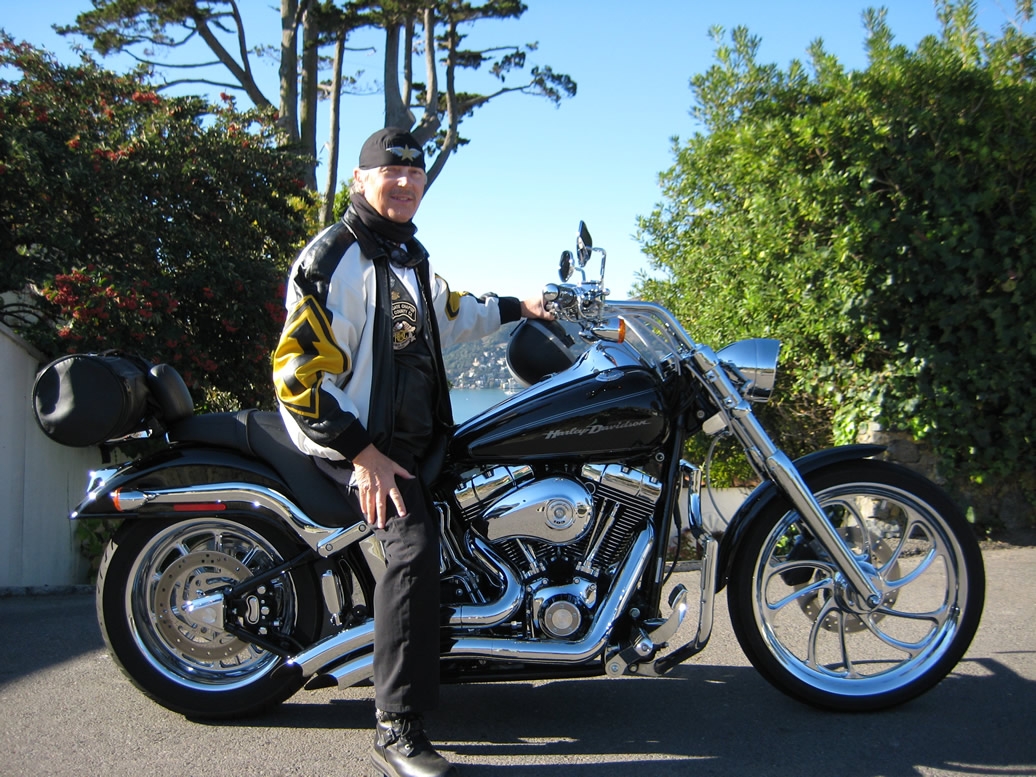 The guys at El Cajon Harley fixed the tire and had me back on the road at about 6 o'clock. I had never ridden on a California freeway, and the way my luck was running, I wasn't about to start. Going back over the mountain twisties on highway 74 at night wasn't an acceptable option to me either. I'd heard too many graphic tales of deer crossing the road for food and water at dusk. So we mapped out a route that took us a good 100 miles out of our way, but avoided both the busy freeways and the dark mountain twisties. Not planning on anything more than a leisurely day-ride in the sunshine, I had worn a half helmet, prescription sunglasses and no gloves.
Oncoming 18-wheelers blowing me sideways on a dark two-lane road was way more than I had bargained for. Wearing light weight sunglasses at night is hardly recommended, but they were all I had, and I couldn't see without prescription lenses.
By the time I limped home that fateful night, it was 11:30. My wife was sure I was dead. I had called her from the dealership, but that was hours earlier, and I hadn't had the chance to call again.
The next morning my friend, Jeff, called. The first words out of his mouth were: "Hey, Cliff, ya got the for sale sign on that Deuce yet?"
That was seven years ago. I'm now 75, and still riding. I just got my 40,000-mile pin and patch.